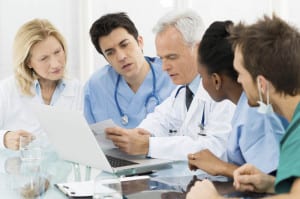 At DFD Russell Medical Center, our commitment to patient-centered care means our experienced providers and innovative services focus on you, the patient.
We are committed to providing each patient with a medical team of physicians, providers and staff dedicated to getting each patient healthy and keeping each patient healthy.
Nurse care managers, patient assistance coordinators, behavioral health counselors, primary care physicians, nurse practitioners, physician assistants and RNs work together as part of your medical team to ensure your care is individualized and coordinated.
Our model of care is centered around education, prevention and treating the whole person. True health comes from a commitment to improving mind, body, and spirit.