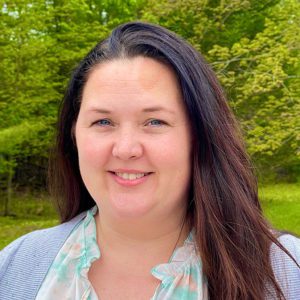 Bridget Ross-Fitzgibbons, AGNP-C
Accepting New Patients
Bridget Ross-Fitzgibbons, AGNP-C, recently joined DFD Russell Medical Centers' Bridgton location. She holds a Master of Science in Nursing degree from Regis College and a Bachelor of Science in Nursing degree from Saint Joseph's College of Maine.
A board-certified adult-gerontology nurse practitioner, Bridget practices a comprehensive style of care, partnering with each patient to create healthcare plans that are individualized and respect her patient's wishes. "Listening to and explaining issues well, in ways that fit my patients, often leads to better care and better outcomes," Bridget states. Always her patients' best advocate, she sees her job as a guide, "providing my patients with the most complete and up-to-date information so every decision is an informed, well-thought-out one." Bridget enjoys getting to know her patients and learning their stories, which she considers a privilege as well as a better way to provide care.
Bridget comes to DFD from Genesis Physician Services in North Conway, New Hampshire. She continues to serve as adjunct faculty at Regis College, where she teaches Advance Health Assessment courses to graduate students. Bridget is board-certified by and a member of the American Association of Nurse Practitioners. She specializes in geriatrics.