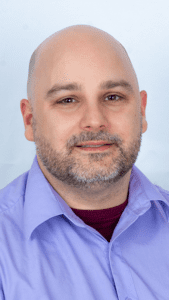 Chaddwick McBeigh, PA-C
Accepting New Patients
Chaddwick McBeigh, PA-C, joined DFD Russell Medical Centers' Bridgton location in July 2021. Chaddwick McBeigh, PA-C earned his bachelor's degree in applied science from the University of Nebraska Medical Center in Omaha, Nebraska, where he also completed his master's degree in physician assistant studies. Chaddwick McBeigh, PA-C also studied natural science and mathematics at Thomas Edison College in New Jersey and mortuary science at Briarwood College in Connecticut.
Chaddwick McBeigh, PA-C is a decorated army veteran having served in the United States Army for 15 years and the National Guard for two years. He has over twelve years' experience as a physician's assistant, half of which were as a Battalion Physician Assistant at Fort Hood, Texas, and Fort Riley in Kansas.
Chaddwick McBeigh, PA-C joins DFD from Central Maine Healthcare Bridgton Internal Medicine in Bridgton, Maine.