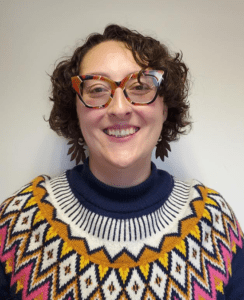 Jennifer Alexander, LCSW, LADC, C-DBT
Accepting New Patients
Jennifer Alexander, LCSW, LADC, C-DBT, joined DFD Russell Medical Centers' Leeds location in December of 2022. She holds a Master of Science in social work from the University of Southern Maine, where she graduated summa cum laude.
A mental and behavioral health provider in southern and central Maine for nearly 20 years, Jen works with people of all ages experiencing challenges related to stress, anxiety, depression, ADHD, trauma, physical health conditions, LBGTQIA+, life transitions, and substance use. She employs evidence-based therapies, including Acceptance and Commitment Therapy, Cognitive Behavioral Therapy, Dialectical Behavioral Therapy, and Motivational Interviewing. Jen sees the therapeutic process as a collaborative effort, and she strives to create a grounded, open, nonjudgmental space for her patients.
Jen comes to DFD with experience providing behavioral health services in a variety of settings, including academic, community, healthcare, home-based, and residential. Most recently, she worked as a therapist at Dragonfly Psychological Services, based in Topsham.