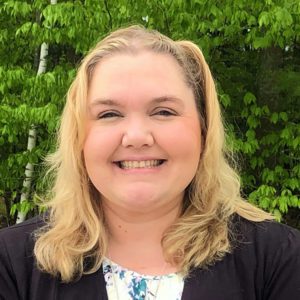 Jennifer L. Michaud MSN, APRN, FNP-BC
Accepting New Patients
Jennifer L. Michaud MSN, APRN, FNP-BC joined DFD Russell Medical Centers' Bridgton location in January 2022. After completing her undergraduate education with a Bachelor of Science in nursing from the University of Maine at Fort Kent, she went on to earn a master's degree in nursing as a Family Nurse Practitioner from Purdue University Global.
As a provider, Jennifer firmly believes she has a responsibility to provide safe, holistic, patient-centered care. She treats her patients as individuals deserving of individualized attention, time, and care, not as numbers or medical conditions. This philosophy allows Jennifer to connect well with her patients; she considers empathy to be one of her biggest strengths.
Jennifer joins DFD from Hometown Health Center in Dexter, Maine. She is a member of the Maine Nurse Practitioner Association and the American Association of Nurse Practitioners. Jennifer specializes in primary care for all ages, but she particularly enjoys pediatrics, mental health, and opioid addiction treatment.