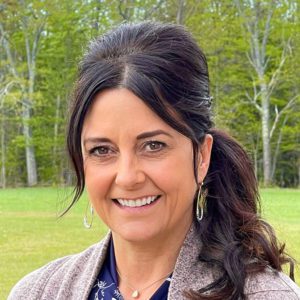 Josephine "Josie" Poulin, AANPCB
Accepting New Patients
Josephine "Josie" Poulin, AANPCB, recently joined DFD Russell Medical Centers' Leeds location. She holds a Master of Science in Nursing degree from Purdue University Global and a Bachelor of Science in Nursing degree from South University. Josie graduated magna cum laude from both institutions.
A board-certified family nurse practitioner, Josie practices healthcare with a holistic approach, considering each patient and their families at the center of each care decision she makes. This shared decision-making model of healthcare requires Josie to regularly exercise her active listening and empathy skills. She enjoys building good, lasting relationships with her patients, learning about their history and family heritage in the process.
Josie comes to DFD with more than twenty years of experience in nursing, most recently as a family nurse practitioner at Belgrade Regional Health Center in Maine. Josie is a member of the Maine Nurse Practitioner Association, and she specializes in family medicine, with a special interest in preventative care.