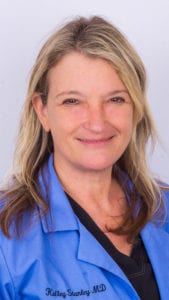 Kelley Stanley, MD
Kelley Stanley, MD, joined DFD Russell Medical Centers' monmouth location in January 2021. She earned her Bachelor of Science in Psychology from the University of New Hampshire at Durham and received her master's degree in social work from the University of Chicago and completed her doctorate in medicine at Finch University, The Chicago School of Medicine.
Dr. Stanley comes to DFD Russell Medical Centers after being Medical Director at Whiteside County Health Department in Rock Falls, Illinois. She's affiliated with the Illinois Primary Health Association, Illinois Academy of Family Medicine and previously held a certification in Family Medicine ABFM. She is currently a Certified Opiate Addiction Provider with DEA. Dr. Stanley has experience in addiction medicine (MAT program), behavioral health, public health and family medicine from pediatric to geriatric.
As a native Mainer, Dr. Stanley enjoys many outdoor activities including swimming, fishing, boating, hiking, bird watching and hunting for sea and beach glass.