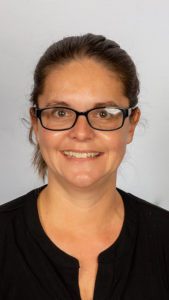 Kiley Knapp, FNP
Kiley Knapp, FNP, joined DFD Russell Medical Centers' in 2021 and sees patient in our Leeds location. She is a graduate of Maine College of Health Professions and Walden University where she earned her Master of Science in nursing as a family nurse practitioner.
Kiley's philosophy of care is focused on the development of individualized care plans for patients because no one person is the same. She is also committed to providing as much information and education as possible so patients can make informed decisions about their own health.
With a background in ER (emergency room) nursing, Kiley's strengths lie in her ability to handle acute needs and employ critical thinking to evaluate the urgency of a situation.
Kiley joined DFD from Franklin Memorial Hospital in Farmington, Maine. As a nurse practitioner, she sees her role as a patient advocate and as a liaison between patients and specialists. She has loved medicine since childhood and is passionate about creating a healthier community for current generations as well as generations to come.