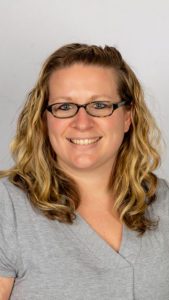 Leslie Bradbury, MD
Accepting New Patients
Leslie Bradbury, MD, joined DFD Russell Medical Centers' Turner location in September 2021. She spent her undergraduate years at the University of Maine Orono as a biology major and then went on to medical school at the University of Vermont College of Medicine. Dr. Bradbury completed her residency training with Central Maine Medical Center and Rumford Hospital.
Now a family medicine physician, Dr. Bradbury is experienced in full-spectrum care including hospital medicine, clinic medicine, and low-risk obstetrics. Her philosophy of care is centered around a commitment to actively engage patients in their own treatment decision process. And to listen and share decision making with her patients.
Dr. Bradbury has a special interest in addiction medicine. She has been fortunate to be part of some remarkable success stories and sees addiction as a prominent public health epidemic.
As a physician, Dr. Bradbury sees her role as an educator and advocate – listening to patients concerns, meeting them where they are at, and providing them with education so they can be the best versions of themselves physically and mentally. Her life's passion is to help and serve others through medicine.