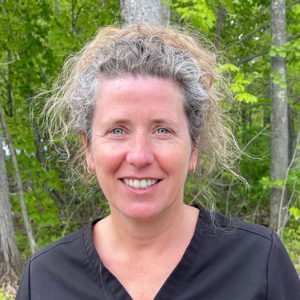 Sheila Hospidales, FNP
Sheila Hospidales, FNP, recently joined DFD Russell Medical Centers' Monmouth location. She holds a Master of Science in Nursing from Simmons University; a BA in Psychology from the University of Maine, Orono; and an Associate Degree in Nursing from the University of New England.
A board-certified family nurse practitioner, Sheila practices healthcare with compassion, guided by the firm belief that listening to her patients is key to providing exceptional care and service. Connecting with each patient as an individual helps her work with them to holistically determine the best way to meet their needs. She views her role as a guide, helping people navigate their health goals.
Sheila comes to DFD with more than fifteen years of experience in nursing, most recently as a family nurse practitioner in urgent care at ProHealth Care in Waukesha, Wisconsin. An avid outdoors person born and raised in Maine, she is thrilled to be returning to her home state and working at DFD Russell Medical Centers. Board-certified by both the American Association of Nurse Practitioners and the American Nurses Credentialing Center, Sheila specializes in family practice, with a focus on holistic and preventative medicine.