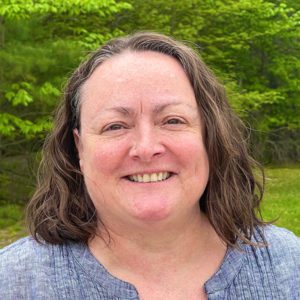 Trisha Gushue, DO
Accepting New Patients
Trisha Gushue, DO, joined DFD Russell Medical Centers' Bridgton location in February 2022. She spent her undergraduate years at Colby Sawyer College and went to medical school at University of New England College of Osteopathic Medicine where she received her doctorate in osteopathic medicine. Dr. Gushue completed her family practice residency at Underwood Memorial Hospital. She is currently board certified in Family Medicine.
A family medicine physician for the past 25 years, Dr. Gushue has gotten to know and care for hundreds of families and has felt a part of their lives. Her philosophy of care is centered around listening and learning. She takes the time to learn about each one of her patients and their individual experiences and she shares as well, giving patients time to learn about her and how she approaches medical concerns. She is committed to helping her patients take an active role in their own health care.
According to Dr. Gushue, wellness should be a shared responsibility between the patient and physician. She sees her role as an educator – educating patients on the ways to keep their best health. The patient's role is to investigate her recommendations and make the changes that work for them towards their best health.
Dr. Gushue joined DFD from Poland Community Health Center. She is particularly interested in child development, women's health, wellness preventative care, and osteopathic manipulation.