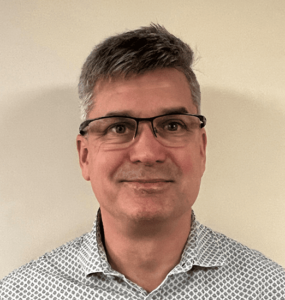 John F. Wironen, PA-C
Accepting New Patients
John F. Wironen, Ph.D., PA-C, came to DFD Russell Medical Centers' Leeds location in 2023, following two years as a primary care provider at Sebasticook Family Care in Pittsfield, Maine. He received his master's degree in physician assistant studies from the University of New England and also holds a Ph.D. in material science and engineering and a master's degree in elementary education, both from the University of Florida.
A board-certified physician assistant, Wironen sees himself as a coach providing support and guidance to his patients and putting them at ease. "I believe that preventative care is the most important form of healthcare," says Wironen. "There are three prescriptions which can help every patient: Exercise, a healthy diet, and a healthy social life. Most health problems stem from an issue associated with some dysfunction in one of these pillars of health."
Wironen specializes in family and rural medicine, with a particular focus on pediatrics, diabetes and weight management, and orthopedics.