DFD Russell Medical Center is partnering with The Pixel Fund to promote dogs in need of homes in Maine.
The Pixel Fund is a nonprofit established to raise needed funds to support animal rescue and advocacy groups with "paws on the ground". The Pixel Fund works to save the lives of animals by working to reduce shelter admissions through addressing the issues that cause people to give up their pets, support low and no-cost spay and neuter clinics and encourage shelter reform. The Pixel Fund's mission is to save lives that would otherwise be lost to the shelter system.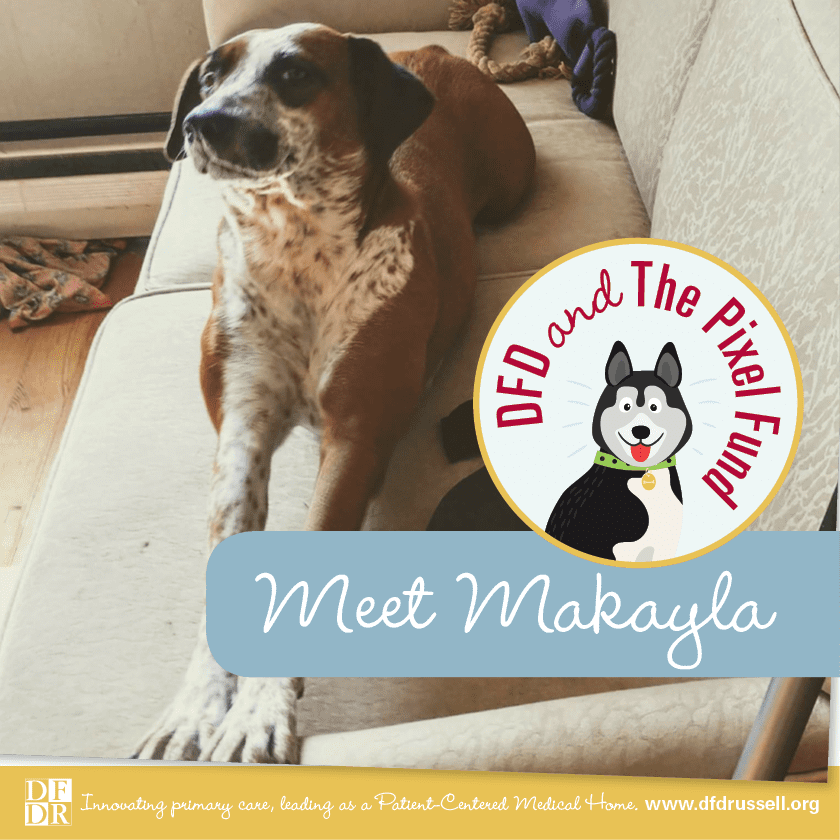 DFD will be featuring an adoptable pet every other week.
This week we want you to meet Makayla.
She's a sweet 2-year-old hound mix who loves her people. She enjoys leashed walks and playing outside with other pups. If you're ready for a sweet and cuddly best friend, Makayla is the one for you.
Not only will you be saving a dog's life through adoption, you can also see significant health improvements in your own life!
Pets keep you active. A study by the University of Victoria showed dog owners were more likely to participate in mild to moderate physical activity. They walked an average of 300 minutes per week, compared with non-dog owners, who walked an average of 168 minutes per week.
Pets can reduce stress. There is a reason therapy dogs are so effective. Spending just a few minutes with a pet can lower anxiety and blood pressure, and increase levels of serotonin and dopamine.
Pets add meaning and purpose. Pets help prevent loneliness and isolation which is key in preventing cognitive decline and disease. Owning a pet provides responsibility to get up every day and take care of your furry friend.
To learn more about The Pixel Fund click here: http://www.thepixelfund.org/